Our camping on Lake Garda is open until 06.11.2021
news
Baia Verde, our beautiful camping on Lake Garda located in Manerba, on the rolling hills of Valtenesi, formalizes the closing date of the 2021 tourist season: we are open until the 6th of November! Last year's experiment - extending the opening period to early November to compensate for a delayed departure due to the closures imposed by the pandemic - was a success. We have decided to replicate and propose an
autumn holiday on Lake Garda
again this year!
Holidays on Lake Garda in autumn, colors and suggestions
Those who love nature, tranquility and seek peace, relaxation, the silence and beautiful landscapes to visit in a holiday, the long tail of summer is the perfect time. Most of the tourists have returned, the schools have started, the traffic has disappeared ... magically nature takes over all its spaces and, in this season, its colors leave you breathless.
If you are passionate about photography, we invite you to immortalize all the views that will be in front of your eyes, a concatenation of warm autumn colors that will remain in your best memories.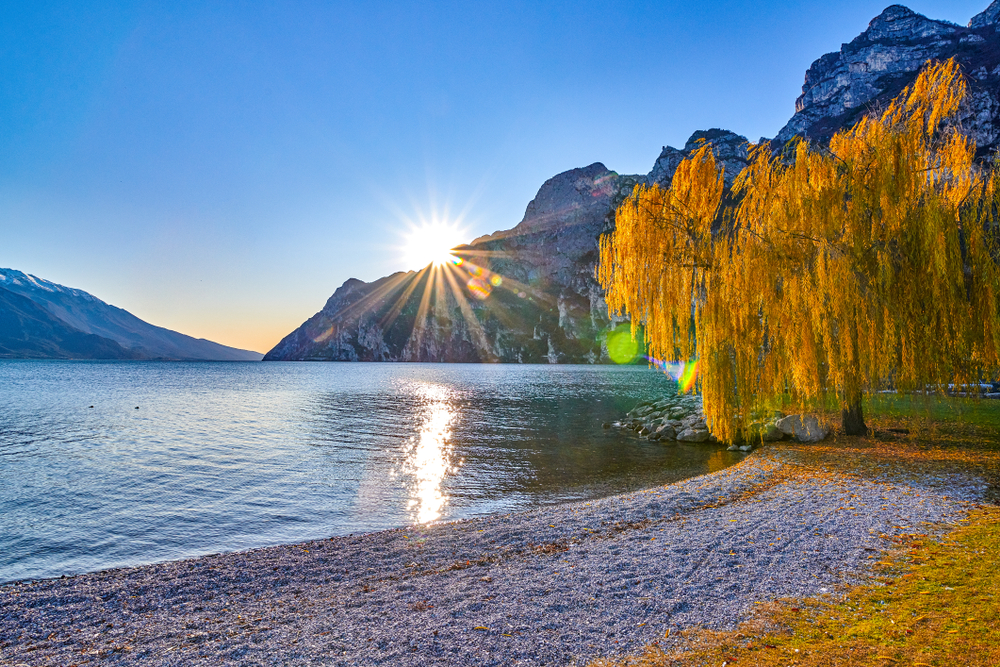 What to do during your October holidays in a campsite on Lake Garda?
Our territory offers such a large and varied number of itineraries to discover Lake Garda that you will not be bored. If you are passionate about food and wine, you can visit the wineries in the area, organize tasting tours, taste the first fruits (such as mountain chestnuts in this period) or dine in one of the many excellent restaurants in the area. If, on the other hand, you want to enjoy the open and clean air, there are many trekking and mountain bike routes that we could recommend, one more suggestive than the other.
That's not all, in the area there are places of the highest historical and cultural interest (such as the Vittoriale degli Italiani or the Grotte di Catullo), numerous museums, historic centers and churches to admire and more.
Let's end with the fun. The Baia Verde camping on Lake Garda is about 1 hour by car from the best known amusement park in Europe, Gardaland. The opening calendar: every day until 27.09. and only on weekends (Friday-Sunday) from October, extraordinary opening on 01.11.
Please
contact us
to book your autumn stay in the
Baia Verde camping on Lake Garda
, take advantage of the
very low prices and active promotions.
We remind you that the restaurant, bar and minimarket inside the village will close on 03 October 2021. However, there is a restaurant owned by the same manager outside the camping, only 400m away, open in the evening until 20 October 2021.