Family camping on Lake Garda: our proposal
camping life / services
This is the perfect time to choose the destination of your holidays, book well in advance taking advantage of advantageous offers and start organizing your days, taking note of points of interest, events and places not to be missed. Today we talk to families, let's see together why you should choose the
camping on Lake Garda Baia Verde
.

A family on holiday on Lake Garda: the needs
If a young couple, a group of friends or parents without children can go completely "on adventure", that is, without planning too much and without investigating particular services, a family with children must necessarily seek a structure and location that is up to the situation, with a complete offer that can guarantee following:
1. in the middle of nature, as children above all need green spaces and clean air to breathe, away from the traffic of cities, in which to run and play;
2. safety, perhaps even proximity to the beach and lake, without having to cross dangerous roads and without having to take a car to get there;
3. comfortable and well-equipped facilities, with everything needed for cooking and private bathrooms (and in this regard we remind you of the novelty of 2020, the possibility of
booking a private bathroom also for our Natural Green pitches
);
4. services designed specifically for all ages, therefore for small children (we have a large playground and a swimming pool with safe depth) as well as for young people and adults;
5. animation to never get bored;
6. events and parties to enrich the experience.
The family camping on Lake Garda Baia Verde completely satisfies all these needs thanks to a
large park of different structures to choose from
, excellent services for all family members, professional animation and lots of nature. It is no coincidence that we are called Baia Verde! Which means green bay. Year after year we invest time and resources to enhance the territory, to safeguard nature and guarantee eco-sustainable tourism for all our guests.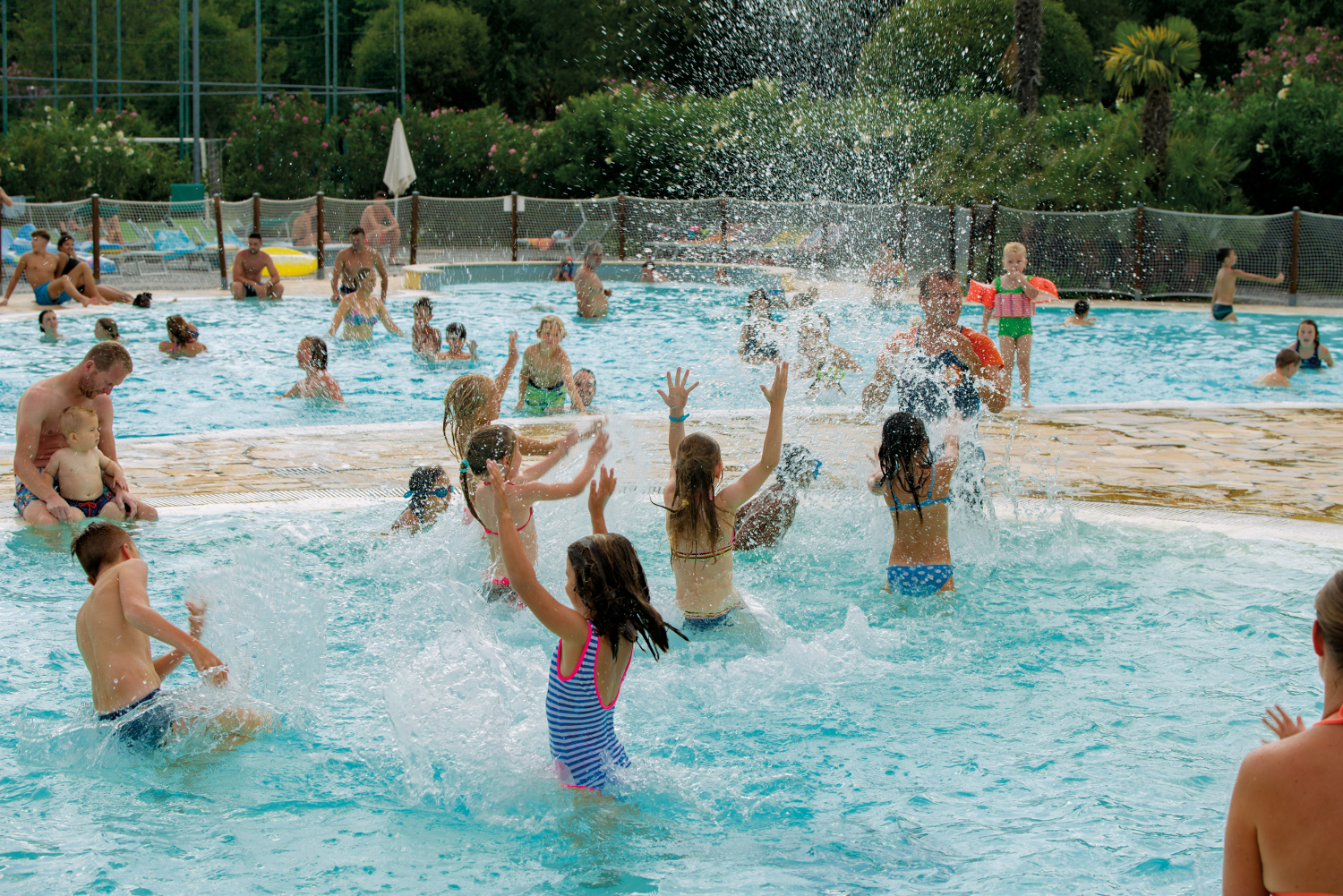 Our family camping on Lake Garda is pet friendly
Well yes, when it comes to the whole family they can't be missed, the dogs. Our village is accessible for dogs (obviously excluding the "dangerous" breeds provided by law) by booking the Charme, Elite and Giada mobile homes, as well as all the pitches. In addition, there is an externally run Dog Beach right in front of Baia Verde, specially designed for sunbathing in the company of your 4-legged friends.