One tourist in two seeks green holidays on Lake Garda
camping / territory / news
A recent study by Espresso Communication, made up of 1,200 people between the ages of 18 and 65, has shown that one in two Italians prefers a green and sustainable holiday. On the wave of this great change in the conscience of tourists, there are more and more structures that invest resources in optimizing their facilities and organizing their tourism proposal in order to protect the environment as much as possible. Some examples? The attention to the consumption of resources, the use of renewable funds, the proposal of organic products and km 0, the use of shared and sustainable mobility, therefore more bicycle and less cars, and much more.
Baia Verde camping is perfect for a
green holiday on Lake Garda
, in recent years has completely renovated its structure in order to make it as eco-sustainable as possible, reducing the impact on the environment in a remarkable way. This applies to both the camping area and the new eco-residence Baia dei Fiori, built in bio-building and certified PassivHaus.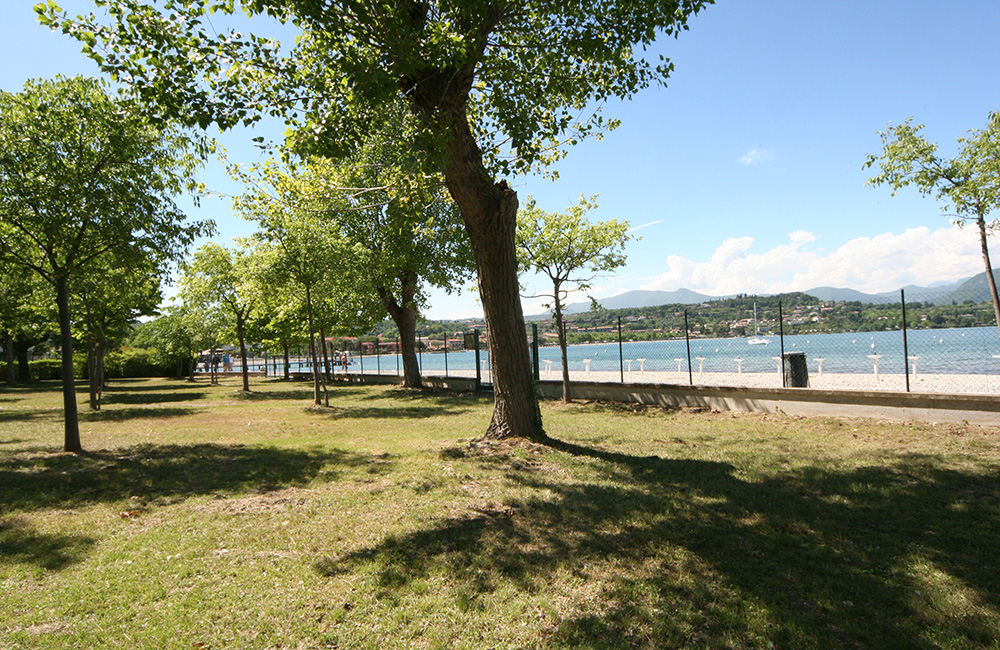 But why more and more tourists are looking for a green holiday on Lake Garda?
1. awareness: 6 people out of 10 believe that the world must be safeguarded, in this situation more and more to the extreme;
2. real knowledge of the territory: 5 people out of 10 want to know Garda for what it really is, without infrastructure, in contact with nature;
3. psycho-physical well-being: 4 people out of 10 believe that only in this way a total wellbeing can be achieved and completely abandon the accumulated stress;
4. food and wine: during a green holiday on Lake Garda you have to taste the many typical local products, from cheese to fish, from oil to wine.

A real trend of the moment, a philosophy of life that is also reflected in the choice of summer holidays ... today we are talking about green holidays on Lake Garda. Respect for the environment, protection of the territory and attention to our daily behaviors to avoid wasting resources and energy, has fortunately become a lifestyle shared by many. The alarm signals that nature is sending us have been heard, it is necessary to reverse the course to safeguard what was given to us.
Do you know that all this can also affect your holidays? Yes, you can choose to go to a beautiful place, to stay at a tourist facility that is equally attentive to the environment and that pay attention to your behavior and your actions and respect and even enhancing it. We at the Baia Verde camping agree for 100% with your philosophy. We are immersed in the pristine nature of Valtenesi, surrounded by trees and native vegetation, we have invested resources to install solar thermal panels for the production of domestic hot water and photovoltaic for the production of electricity, and not to forget that we propose differentiated waste collection throughout the village.
Green holidays on Lake Garda: pitches or PassivHaus apartments?
We offer two very different types of stays for those who want to spend eco-sustainable holidays in our village.
- Pitches for Campers and Tents
Last year, the Baia Verde campsite acquired a vast green area with a direct access to the lake, entirely dominated by nature, very wild, destined for space for pitches. This year we have optimized this large area and built a new toilet block, but what remains is the large presence of typical vegetation. Here we offer pitches on grassy ground, delimited by native plantings, shaded by old trees, for your tents or your campers.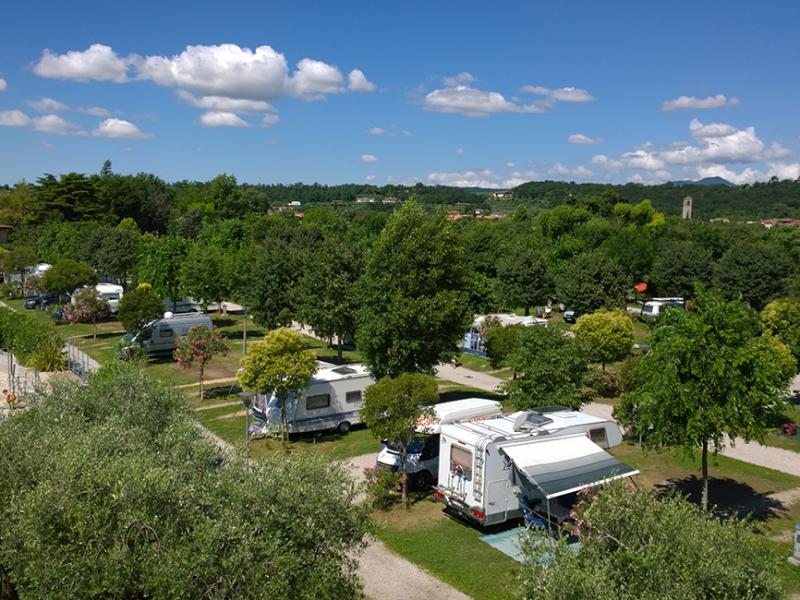 - Three-room and four-room apartments Baia dei Fiori
The other, very different solution is the rent of one of our brand new apartments at the Baia Dei Fiori Residence, inside our camping. It is a unique construction, certified PassivHaus, built in bio-building respecting the environment and using km0 elements. They are ultra modern apartments, with all the things to ensure energy savings, perfect for those who want to enjoy a green holiday on Lake Garda but without sacrificing luxury and comfort. These solutions have also been included in the Glamping magazine, we invite you to read our previous article on these new holidays between luxury and nature on Lake Garda.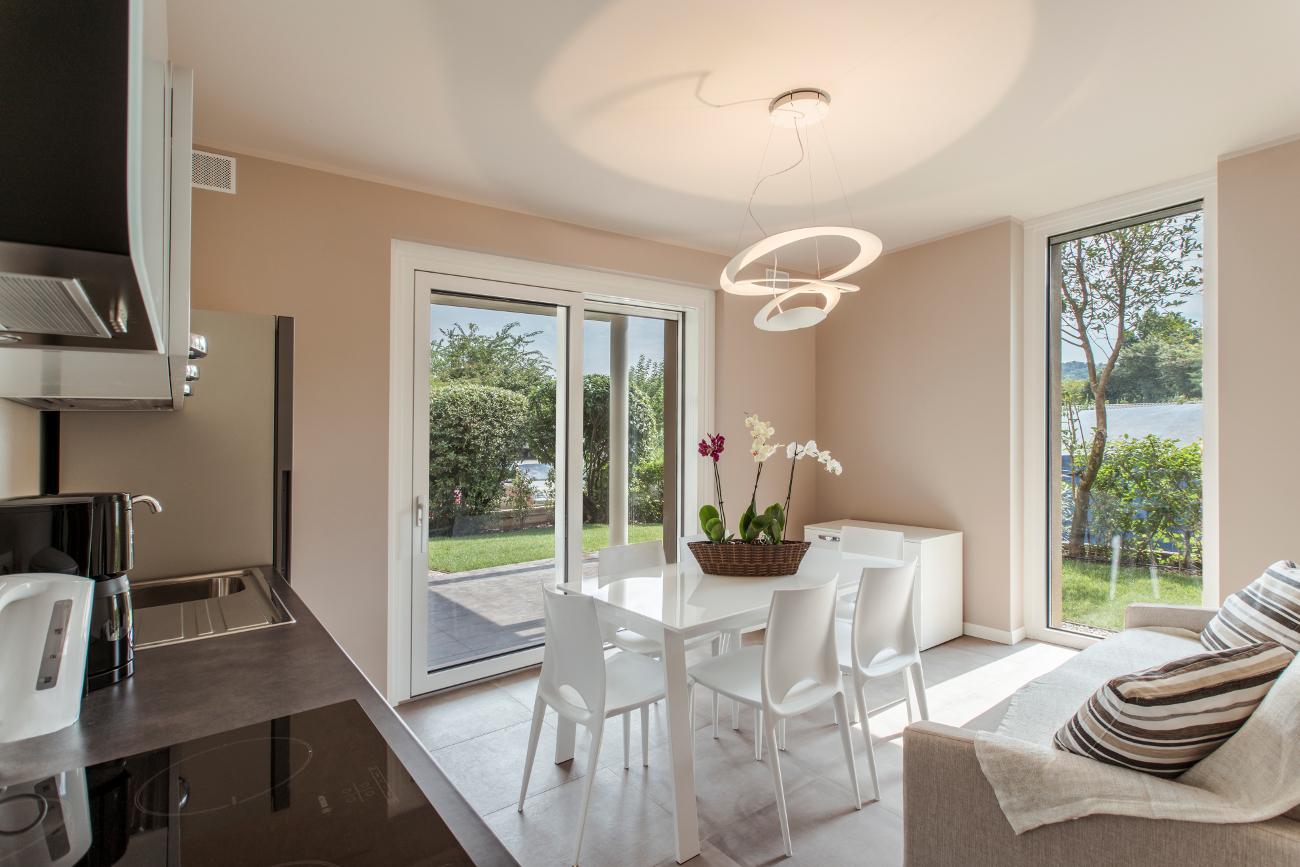 How to organize a green holiday on Lake Garda?
Do you feel the need to spend your summer holidays in an "ecological" way? Here are some important suggestions for you to organize holidays that are as respectful as possible to nature.
1- DO NOT PRINT THE TICKET
If you have a plane ticket, train or bus card or the confirm of your reservation of the accommodation that you are staying in, do not print it, save paper and prefer the digital version. In this way, you will also be sure that you never lose your documents!
2- CHOOSE AN ECOLOGICAL STRUCTURE
If you really want to experience an ecological holiday on Lake Garda, you must opt for a structure that matches your philosophy, paying attention to waste, energy saving, zero km products and environmental protection.
3- TRAVEL AS LIGHT AS POSSIBLE
Reduce your luggage as much as possible, do not carry items that you will not need or too many changes of clothes. Remember that traveling with light or even one-piece luggage is also very convenient.
4- THE MOVEMENTS
Obviously, if you have to move, you prefer public transport if the distance between one point and another is excessive, but do not underestimate the opportunity to rent a bicycle, to discover the most hidden and suggestive points of the place riding the two wheels. It's really worth it.
5- PREFER LOCAL PRODUCTS
Don't forget to taste typical local products, at km 0 (we recommend our olive oil, wine, cheeses, lake fish, truffles, etc.) also perfect as a souvenir to bring back home for friends and relatives as a present of this beautiful journey.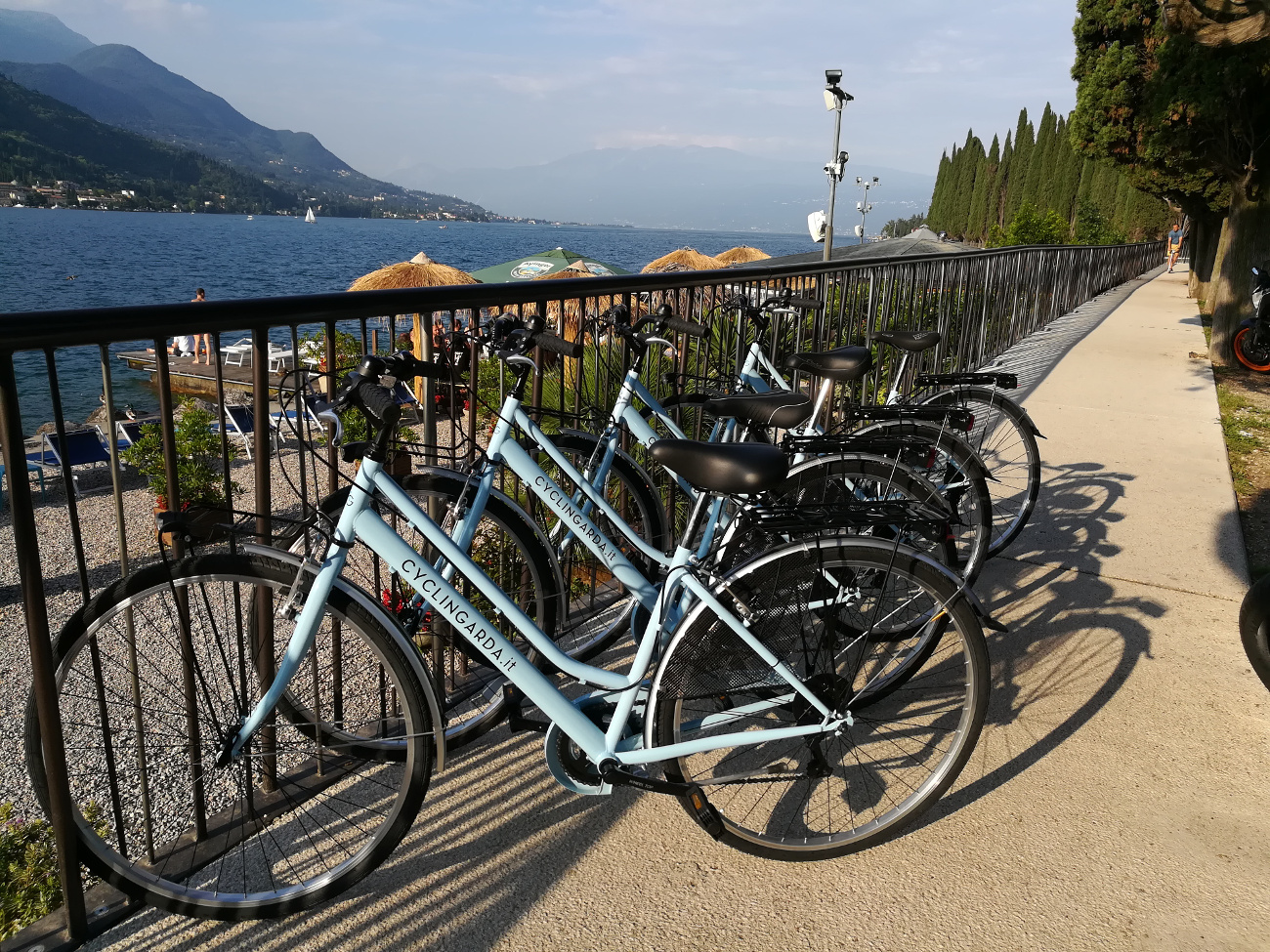 The Baia Verde camping is officially open!
If we have convinced you, there is nothing left to do but to book your
green and ecological holiday
. Only then will your holidays be a panacea for body and soul! How to do it? It's very simple, using the booking page on the Baia Verde website. We are officially open since 13 April, full of enthusiasm like never before. Reserve your tourist facility and start the countdown!