We present you the new mobile homes on Lake Garda, Green Suite
village / news
Did we announce big news for 2019? Now we can finally reveal them ... with great pride and enthusiasm. The news for the tourist season that is about to start, which we are talking about today, concerns our mobile homes offer on Lake Garda. And you could say "but the range of proposals is already so wide and varied, what have you added again?". We thought about the only thing that was still missing in the village, or mobile homes on Lake Garda in the quietest and greener area that we have annexed last year. We therefore present
GREEN SUITES
from Baia Verde.  
Mobile homes on Lake Garda "total green"
Green Suites is a spacious mobile home of 32 square meters and can accommodate up to 5 people. It is extremely comfortable and modern. The structure has two bedrooms, one double and one with two single beds and one foldaway; two private bathrooms complete with shower, toilet, sink, hairdryer and cabinet; living room with fully equipped kitchenette and sofa bed; outdoor area with covered veranda and deck chairs. On request it is possible to activate the air conditioning system.
It is the position that makes it special. In fact it is located in the new Green Area, the wildest, the quietest, with direct outlet on the beach.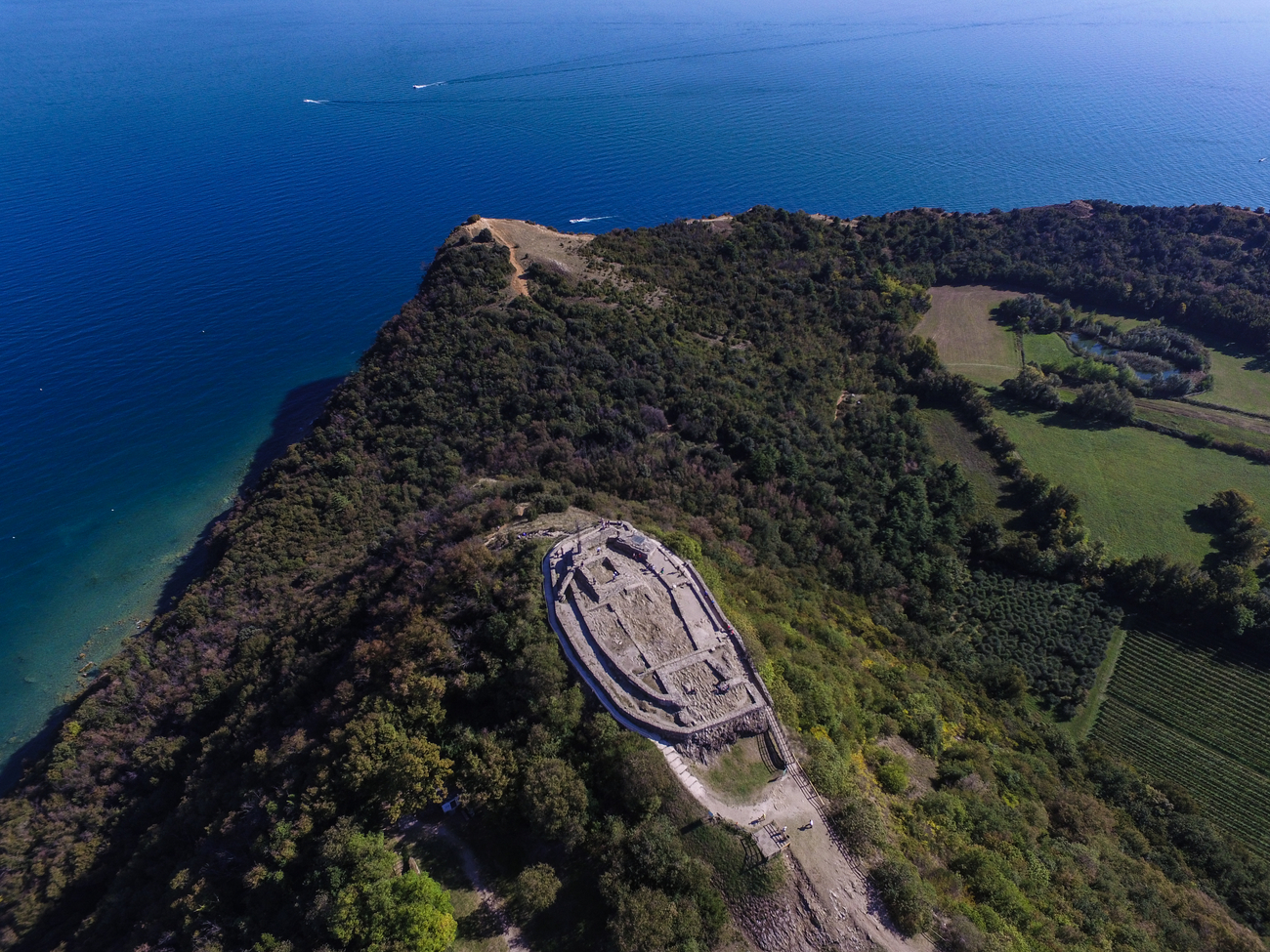 Mobile homes on Lake Garda Green Suite for relaxing holidays
This type of structure is ideal for all families who want to spend long holidays immersed in the nature of this earthly paradise, Lake Garda. Choosing for a camping is the best way to enjoy the area, to "slow down" the stressful everyday life of the city we are used to. To live a different experience and to let the children know the most real and natural fun. Sharing spaces and services with many others of the same age, will be a perfect opportunity to socialize and make true friendships.
 
The services of the Green Suite mobile homes
As with all other facilities in the village, you will have access to the
3 swimming pools
(one large in the center of the campsite, one with safe area and entertainment for children, one on the roof of the main building, heated and with psychedelic lighting and whirlpool), the playground for the little ones, the entertainment staff during the main season, a minimarket, a pizzeria restaurant and the brand new sanitary block with background music, built specifically for the Natural Green area.
At our reception you can all information about events, places to visit, tickets for museum or amusement parks to buy, bike paths to go and so on. From this year it will be also possible to rent an E-Bike or a City-Bike directly at the campsite.