Bungalow on Lake Garda
village / services
Who knows why we call them bungalows on Lake Garda? We can call these small houses also small chalets in the greenery or small cottage on Lake Garda or in any other way. One thing is for sure, they are the ideal accommodation for thousands of tourists who come from all over the world every year to visit this unique area.
Bungalow on Lake Garda: the history of the name
The original term "Bengal", a region of India from which the name derives. Its original meaning is that of a comfortable indigenous hut with a rather high thatched roof, with protruding cornices to provide shade. In the 1800s, a "Bungalow" style had spread that provided for a certain positive way of living a colorful life, a small philosophy that had its expression also in architecture.
We come from afar, today the bungalows are wonderful holiday homes equipped with every comfort and convenience, housed in campsites surrounded by greenery just like ours, Baia Verde in Manerba, on the west coast of the lake of Garda.

Bungalow holidays on Lake Garda
The
bungalow on Lake Garda
allows the ideal accommodation for a family with children for these reasons:
1. maximum privacy
2. possibility of cooking the family's favorite dishes
3. absence of pre-established times
4. comfort and large spaces available
5. total immersion in nature
6. excellent campsite services
And just for
these services
we want to spend a few words. Over the years we have improved the tourist offer to offer you very special holidays, which you will always remember.
We are therefore proud of the three swimming pools in the village, one of which is safe for children and one heated, very romantic, on the roof of the main structure; we continue with the playground, the restaurant-pizzeria with takeaway menu, the bar, the minimarket (open all season) and professional animation all day long.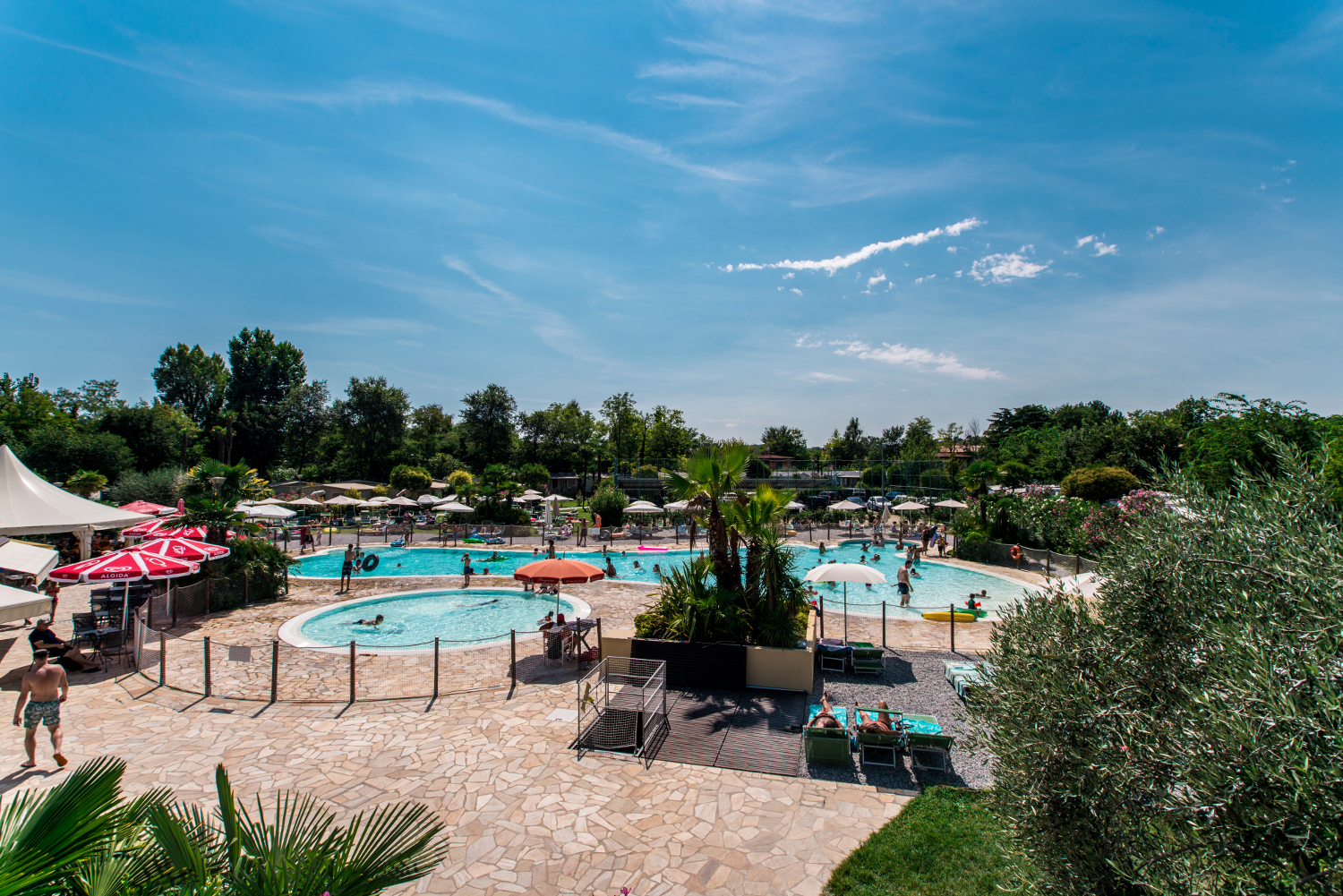 Bungalow on Lake Garda for holidays with your dog
Yes, you got it right, our village is pet friendly, you can bring your 4-legged friends with great serenity, for a complete holiday. In front of our campsite there is an externally managed beach that allows you to bring dogs to the beach to sunbathe in peace, so they can always stay with you. What more could you ask for?
Please contact us to book, it's the right time to
take advantage of super offers and discounts
.