Camping with swimming pool by the Lake Garda
camping / services
A
camping with swimming pool on Lake Garda
offers much more possibilities for fun and entertainment. Even if we are one step away from a large bathing beach, so very close to the fresh water of the lake, a dip in the pool is always good! If we add to this relaxation in the hydro-massage station, a safe area for children, geysers and so on ... it's done.
A Plus service: the pools in the village
Today we speak precisely of this service of our camping,
swimming pools
, in the plural. If you are looking for a camping with a swimming pool on Lake Garda where you can spend your spring or summer holiday, you are definitely in the right place because Baia Verde does not have only one, but three! Inside our village you can find a pool of about 375 square meters with a wellness area, whirlpool and geyser, a safe swimming pool for children with access ladders and central animation and also a small pool on the roof, a very romantic area on the terrace, outdoors, with 8 hydromassage stations and solarium.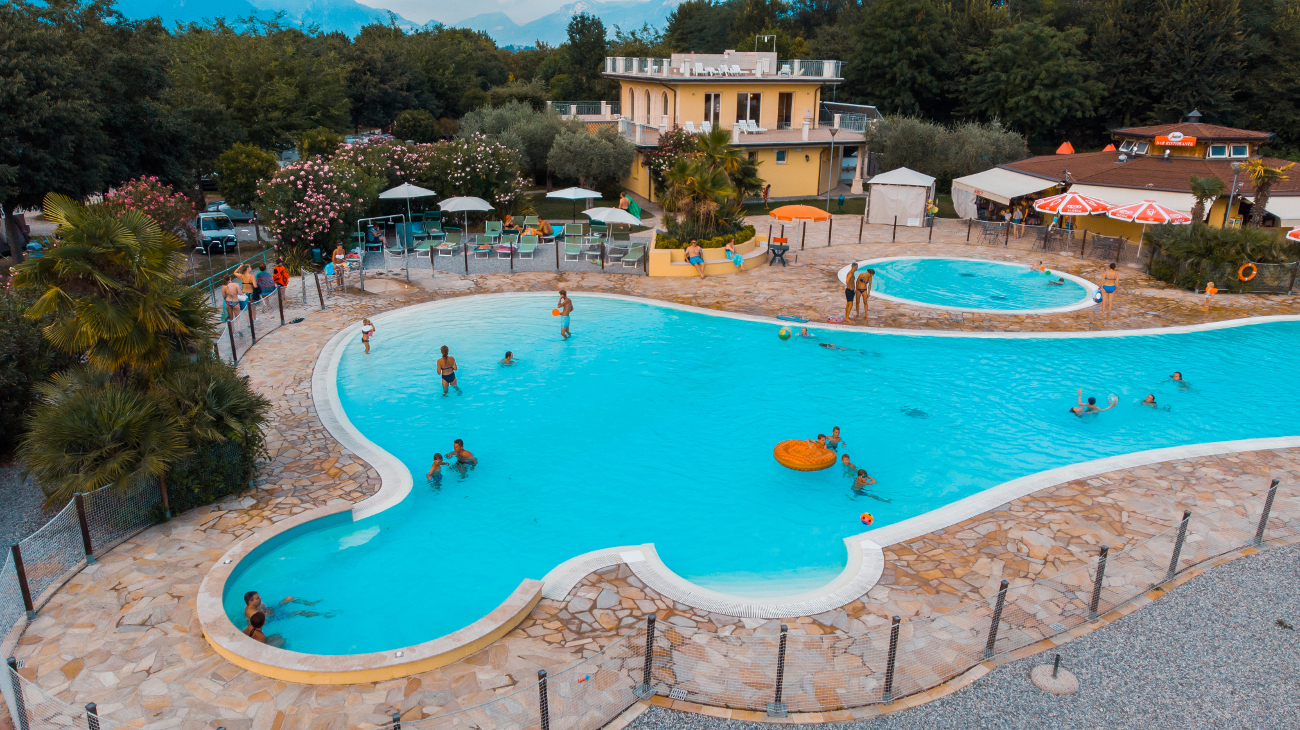 Camping with direct access to the lake
A camping with swimming pool on Lake Garda like ours will satisfy all your requests: a dive from the beach in the fresh water of the lake or sunbathing by the pool? What a dilemma! Indeed, relax in the large sunbathing area on a sunbed, to get wet from time to time when the sun starts to burn, it's not that bad. But if we told you that from last year, passing through the new green area of the campsite, you can directly reach the beach? We have direct access to the lake, without having to cross dangerous roads. So a dive in the lake or in the pool? Sunbathing by the pool or at the beach? We can satisfy you all, half and half!

Camping with swimming pool on Lake Garda: fun for children
And for the children? We have two solutions: the first is definitely the pool designed specifically for them, the one near the largest, central in the village. Here are geysers and animations to increase the fun. But also the one for adults has a first area with reduced depth, therefore also accessible to children, always under the supervision of parents.
Remember that the entertainment staff, present all day on the camping in the central months of the season, always organizes tournaments, games, dances and much more in the swimming pool area, for adults and children.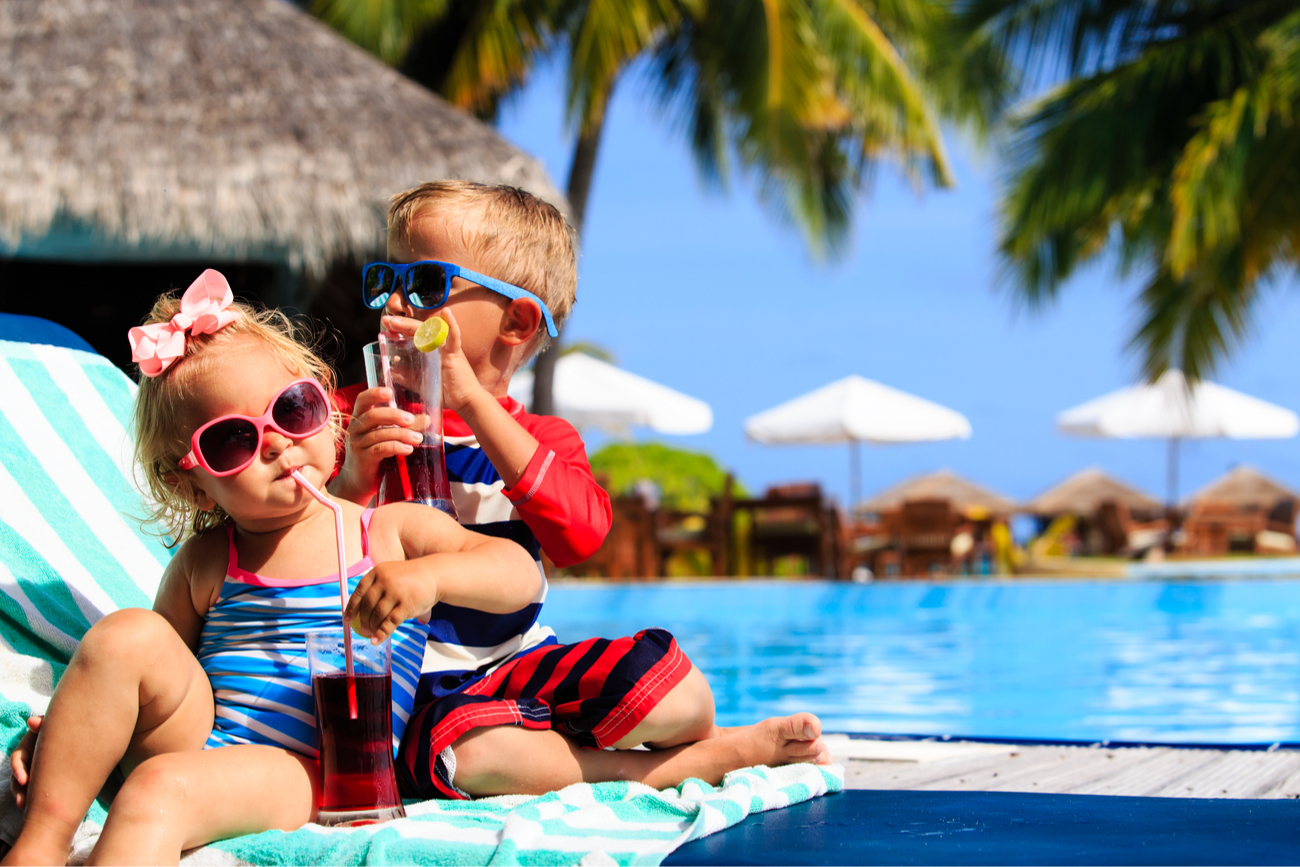 Special offers for your holidays on a camping with swimming pool on Lake Garda
Do you think it is too expensive to book a holiday with your family at the Baia Verde camping? Do you think that this location so sought after in the summer is not within your reach. You are wrong. Browse the price catalog of our camping with swimming pool on Lake Garda after choosing the structures that might best suit you and you will find pleasant surprises.
After that, also consult the page dedicated to
offers and promotions currently active
, which will entitle you to further discounts.
A few examples?

- in the periods from 01.04 to 03.07 and from 04.09 to 06.11 the Baia Verde camping offers you 1 day of stay for stays of at least 7 nights in a mobile home or apartment;

- in the periods from 01.04 to 27.06 and from 06.09 to 06.11 special daily price in promotion for Comfort or Natural Green pitch, 2 adults and 1 dog (excluding tourist tax, not combinable with other offers) - ACSI 2019 / ANWB 2019 / ADAC 2019 agreement
- 5% discount by booking in advance, by 13/02/2021
We also launch other super advantageous last minute offers. How to take advantage of these? It's very simple, follow our Facebook page and our company blog, stay up to date and you can spend special holidays on a camping with swimming pool on Lake Garda at amazing prices.