Residence on Lake Garda with unique services
apartments / residence
This first sun of the season warms not only the soul but also our imagination! The past summer holidays are now a distant memory, this is the perfect time to plan the next ones ... let's add magic and happiness to these days. Who among you has clear ideas? Who is still considering different locations and structures? We have a ... special offer! Here it is:

A residence on Lake Garda ... in a tourist village.
What does this mean?
Baia dei Fiori is a very recent eco-residence
built inside the large Baia Verde tourist village, in Manerba on the western coast of Lake Garda, northern Italy. It houses three holiday apartments, two three-room apartments of 57sqm and a four-room apartment of 112sqm. It is PassivHaus certified as it is made in green building, respecting the territory, favoring km0 elements and ensuring the maximum possible energy savings (thermal insulation, solar panels, ecological irrigation systems, etc.).
These apartments are really beautiful, all well furnished and cared for in every detail, fully equipped with every comfort and convenience, without forgetting the outdoor garden and the private porch to enjoy nature. Design, luxury furnishings, technology ... all features that have allowed this residence to be included in the list of the best glamping on Lake Garda.
We said "in a tourist village" because it is built inside our large campsite already full of
mobile homes
and
pitches for tents and campers
, completely surrounded by greenery, thus taking advantage of exclusive services such as the use of the three swimming pools, professional animation, the presence of a pizzeria, restaurant, bar and mini market as well as a large playground for children and a multipurpose sports field.
Usually, those who opt for a holiday apartment on Lake Garda do not have all these services available, characteristic instead of realities such as camping and villages. By renting a three-room apartment or a four-room apartment Baia dei Fiori you will have also this privilege.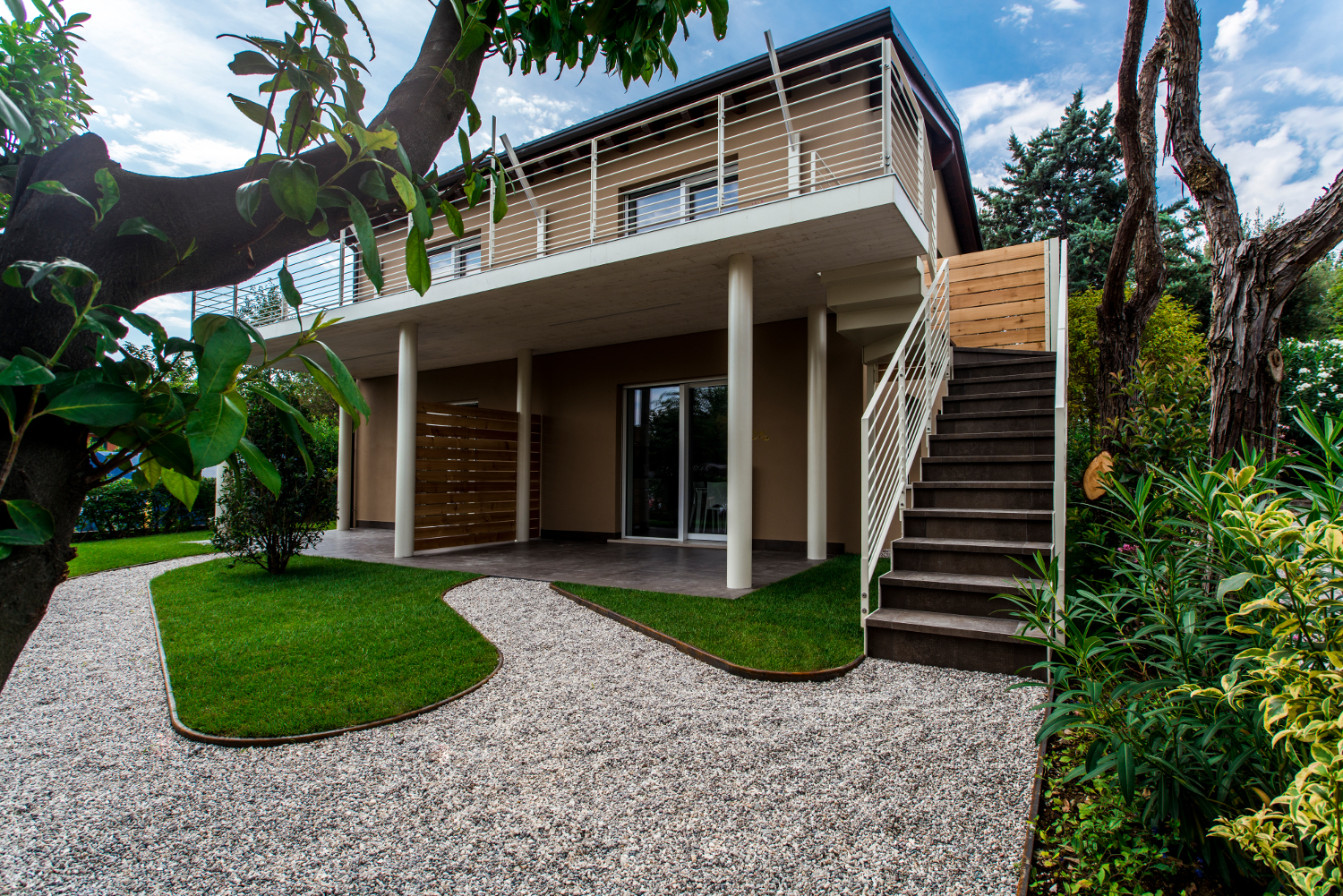 The prices of a holiday at the residence on Lake Garda
To know all the prices of our holiday apartments, we invite you
to try our online booking
, in order to quantify your request in the best possible way, optional included. For any further questions, please contact us, we are at your complete disposal.
We recommend you, don't miss our super offers!